Love in a box appeal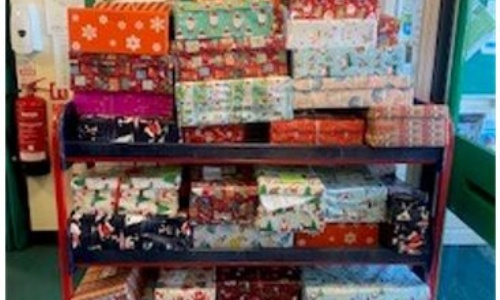 Thank you to all our families who donated to the 'Love in a box' shoebox appeal, which sends Christmas to gifts to some of the poorest children in the world.
We are delighted to have collected 74 boxes which will all be sent overseas and given to a vulnerable child or family. We are always overwhelmed by the generosity of our community but this has surpassed even our own expectations. Thank you all once again.