Ultimate Frisbee Tournament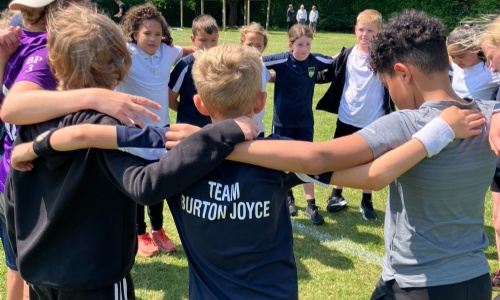 Eight of Willow Farm School's year 5 pupil showcased their skills and sportsmanship at the highly anticipated Ultimate Frisbee competition held at Brookside School on Friday 8th June. The event brought together 9 other schools from the Equals Trust, creating an atmosphere of friendly competition and camaraderie.
The morning was spent learning the skills and rules of the game, and then the tournament itself started. The talented team from Willow Farm gave their all on the field, displaying excellent teamwork, agility, and throwing accuracy throughout the tournament. Despite facing tough opponents, who had played the game previously they demonstrated remarkable resilience and determination.
When the final results were announced, Willow Farm School secured a commendable 6th place overall. However, the team's true triumph came in the fair play category, where their outstanding sportsmanship and respect for the game earned them a well-deserved 3rd place finish.
Ultimate frisbee is a great game, and we are hoping to add it to our PE curriculum offer next year. Well done everyone!